Find out how High-Quality Backlinks can Improve Your SEO & Win new Clients.
When Google and other search engines determine where your website appears among the others in the vast sea of search results, one crucial factor is the number and quality of other pages that link to your website. Such links are also known as backlinks. The influence they have on your search engine ranking is referred to as link juice. If new, trustworthy, and relevant links to your website are created, they send additional link juice and consequently improve the ranking in the search results – helping customers to find you faster and choose you first. Therefore, it is important for successful SEO (Search Engine Optimization) that your website regularly gets new, quality backlinks to improve its link profile.
Backlinks are established naturally when your page contains convincing content. That is content that is exciting and unique to its visitors, increasing the chances they will sooner or later share the link on their own websites, on message boards, and/or on their own social media accounts. A more active way of creating new, high-quality backlinks to draw more people to your convincing content, and to purchase your products, is accomplished through the art of link building.
Link building services: Contact me now.
Find New Backlinks and Generate Link Juice!
While there are many strategies to link building, the most effective of them are revolving around arranging guest posts, sponsored posts, and advertorials together with online-publishers relevant to your target group. As an SEO expert, I have an in-depth understanding concerning the importance of backlinks and link juice, and all the intricacies involved. My services include improving my clients' websites' ranking with quality backlinks that appear in a context that enables them to also strengthen their brand and reach new customers.
Through a wide network of bloggers, journalists, and other online-publishers all over the English- and German-speaking world, I can help you find exactly the right spot for a high-return sponsored post — so get in touch today and let me show you new opportunities for link building that will spur your Google rank!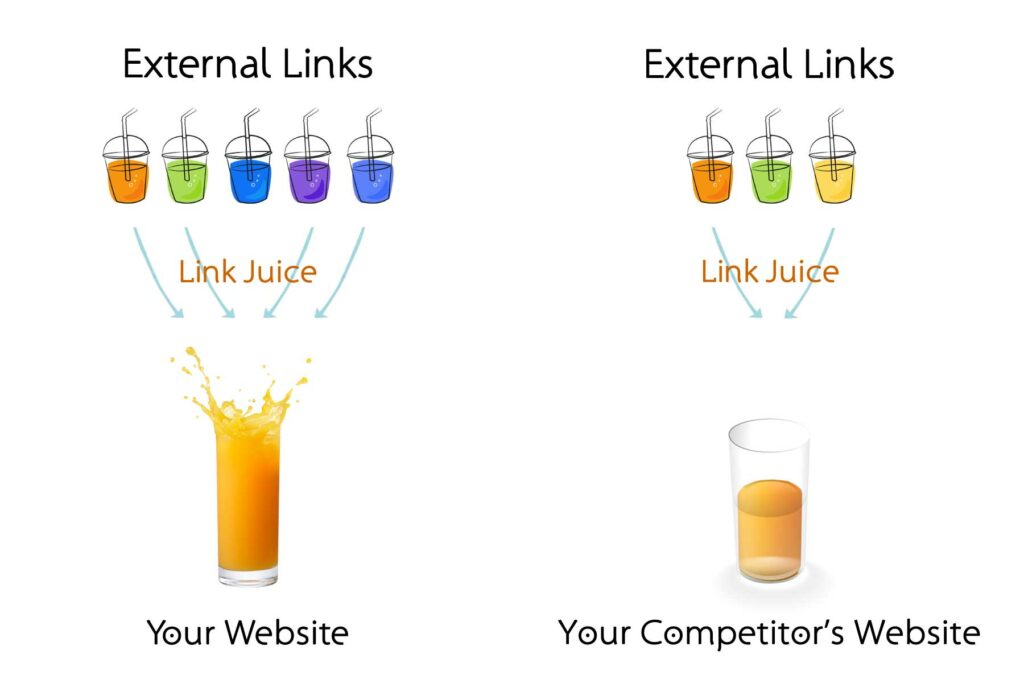 White Hat Link Building: Find Relevant, Do-Follow Backlinks
My white hat link building services mainly rely on an existing network of online-publishers who address countless topics in various online-formats. From classic online news outlets to high-profile specialized press, and from popular influencers to quirky niche-blogs… — I can help you arrange quality do-follow backlinks on websites that are highly relevant to your target group and stay true to your brand.
My link building services include, but are certainly not limited to, the following areas:
You will maintain 100% control over the content and context your link appears in. The anchor text, link-title, and all other properties will be optimized for a maximum influx of link juice to your website.
Just tell me a little bit about your businessand I will present you with opportunities for high-quality link building. Your initial consultation is free of charge!
You would Like to See Some Samples?
Just as with all my work, while we are tackling a link building project together, you can rest assured strict confidentiality is held. For white hat link building projects, it is common to agree on mutual secrecy and sign an NDA. Most companies benefitting from such services prefer not to publicly disclose which backlinks occurred organically, and which resulted from the expert help of a link building agency such as mine.
Due to confidentiality restrictions, I cannot currently share any examples for my link building services with you. Please check out my work in journalism for samples of my writing. In a personal chat I can give you a better idea of what I have to offer, including concrete suggestions for new, reliable, and creative backlink strategies to boost the number of visitors on your website.
See What's New in my SEO Blog
In my blog, I write about link building, content production, and other topics related to SEO. You can visit it here:
Hire a Link Building Agency
Contact me now to find out how my link building services can help you expand your clientele base and improve your website's visibility on search engines as well!
Photo credit header picture: Alp Ancel