Optimize Your Web Shop: SEO Solutions especially for Small Businesses
Every online business can take advantage of search engine optimization (SEO). It's not just for large companies – small and medium-sized businesses can substantially profit from SEO as well.
Sometimes small adjustments can lead to great results. As an SEO consultant, I support small businesses with the strategic optimization of their websites and online stores. I offer individual solutions at affordable prices. On this page you will find out more about my services geared towards small and medium-sized businesses.
Grow Your Business with SEO
The aim of SEO is to improve the search engine ranking of a website when people type in a certain search phrase. The higher up a website ranks, the more visitors it will get from Google and other search engines, potentially increasing the value the page can create for its owner.
The algorithms of the search engines are programmed to create a level playing field for all market participants. This provides a huge advantage to smaller companies. Your business can be #1 on Google! All it takes is an optimization for the most important keywords of your industry and good content.
I offer target-oriented, cost-efficient SEO solutions especially for small businesses. After an initial performance analysis, I will provide concrete suggestions for how to optimize your website or web shop. There are oftentimes suggestions that don't require my expertise to carry out, which you can do yourself with a little guidance from me so that you can minimize your expenses while you achieve optimal results.
Contact me to discover the untapped potential of your online business! Your initial consultation is free and without any obligation.
Find out what other clients say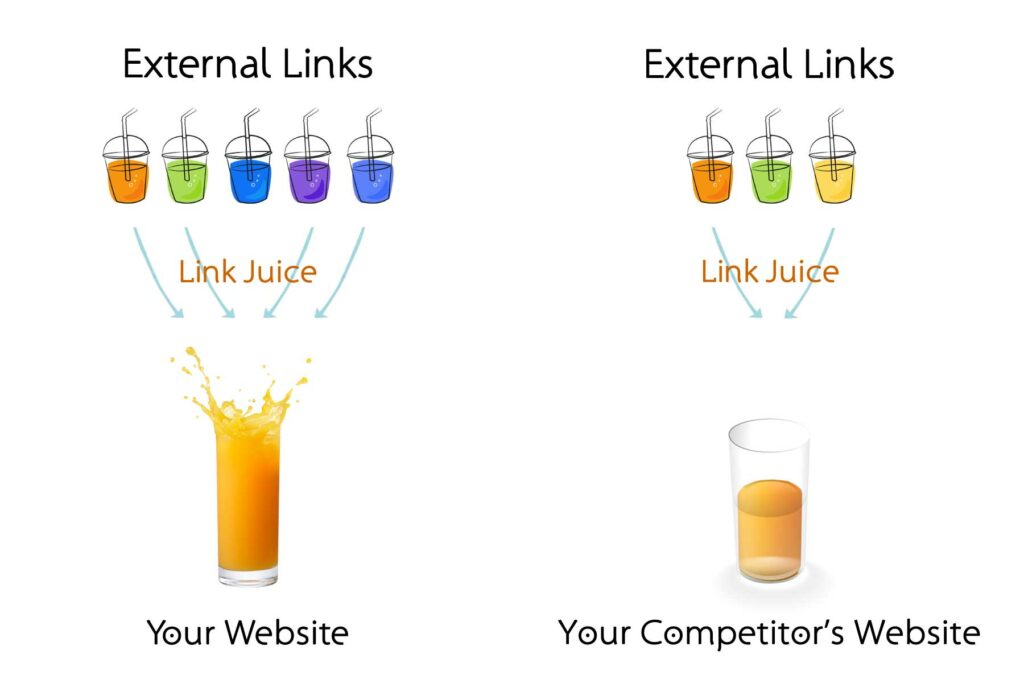 Reliable Support with SEO and SEM
With search engine marketing (SEM) small businesses can achieve measurable results on a budget as little as $1 a day, through Google Ads, for example. Similarly, to SEO, successful SEM takes a lot of expert knowledge and experience.
As a media consultant and copywriter, I offer reliable support to small businesses in all issues related to SEO, SEM, and online marketing:
technical optimization of websites and web shops
SEO copywriting and digital content production
social media marketing und SEM
keyword research and analysis
ongoing performance assessment
On this page you find out more about the technical side of SEO and the opportunities it can unlock for your business.
An SEO Consultant who knows just want you need
I help small and medium-sized businesses to make their digital dreams a reality. My personal dream officially took off in 2014 when I founded this one-man business venture as an SEO consultant and copywriter, as well as co-owner of a web shop. Through my own experiences as a business owner, I've learned exactly what small business owners are looking for in a business relationship. My clients can always rely on clear communication, a realistic timeframe, full cost-transparency, and fair terms.
I offer to guide you step by step to success with SEO and online marketing: from the first analysis to a data-based optimization of your landing pages or ads. I will point out the most important adjustments and (if needed) prepare you to maintain your website and ad-campaigns yourself while continuing to improve them. This keeps me focused on tasks that require my expertise and keeps you involved in the whole process while saving you money.
With a my background in programming and web development, I know my way around various content management systems and will also help you with the implementation of technical improvements.
Together we will be able to optimize your website's ranking and improve your online business. Contact me for a free, initial consultation!
The SEO DIY-Blog for small businesses
Discover do-it-yourself tutorials in my SEO blog and take the first steps towards optimizing your website today:
SEO Consulting – What Clients Say
Let me share some of the amazing feedback with you that I received from business owners who I have supported with SEO and online marketing!
"We already got so many more orders through our web shop. I still don't fully understand how you did this, but I'm impressed. Everyone is super happy about the additional business :-)"
– Katharine W., business owner
"The ranking reports just came in, and they confirm the trend: immense increase in visibility! This is a real gamechanger for us. Thank you so much for getting us there."
– Margret P., business owner
"I want to thank you personally for the realization of our new website, without your commitment none of this would have been possible. Amazing work, really!"
–Tom N., CEO
Improve Your Google Ranking Today!
Contact me now to find out how to improve your website's ranking on search engines: